YOU ARE VISITING THE U.K. HISTORIC ARMS RESOURCE CENTRE
......................................................
FREE OF COOKIES, TRACKING & ADVERTISEMENTS
MENU PAGE ONLY
...........
Please be aware that the specialist rotational imagery on many of these pages may take longer than usual to load
...........
MENU PAGE ONLY
---
Mossberg Model 44US
PRESENTLY IMAGERY ONLY - WRITE UP TO FOLLOW
---
Drag horizontally to rotate subject. Click to zoom and drag to pan. Full screen viewing from expansion arrows.
This rifle has had the muzzle screw-cut to take a Parker-Hale moderator.

Below: our compiled searchable PDF
of the basic manual, general instructions and parts list for the rifle.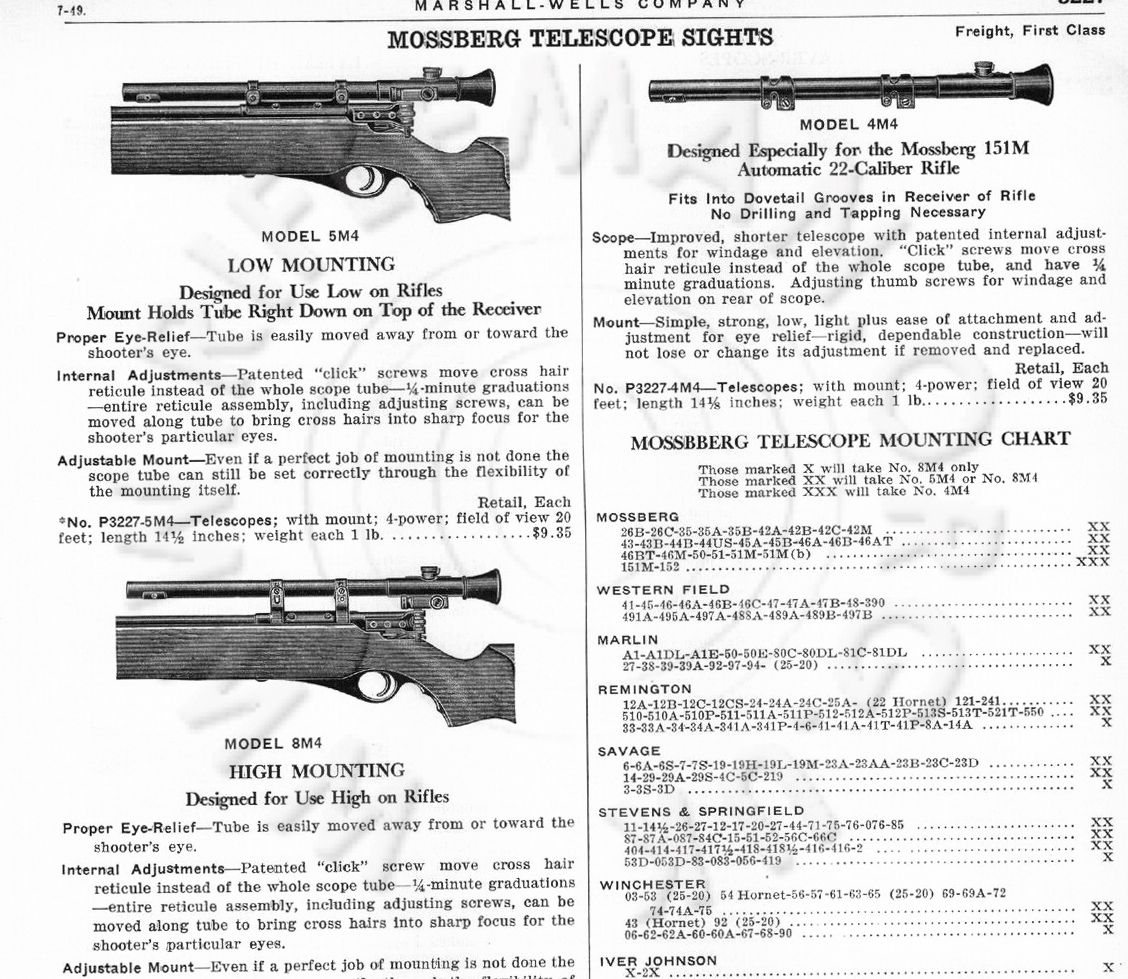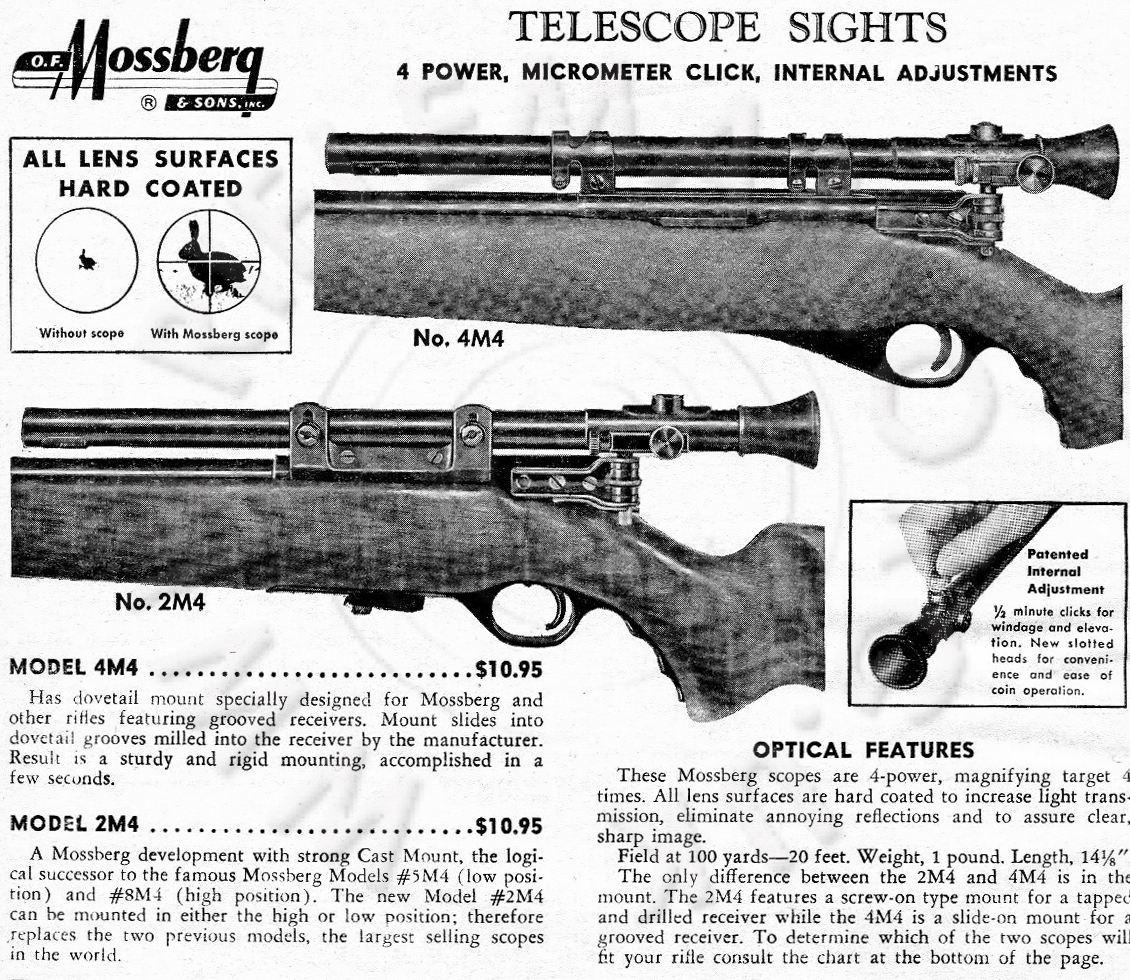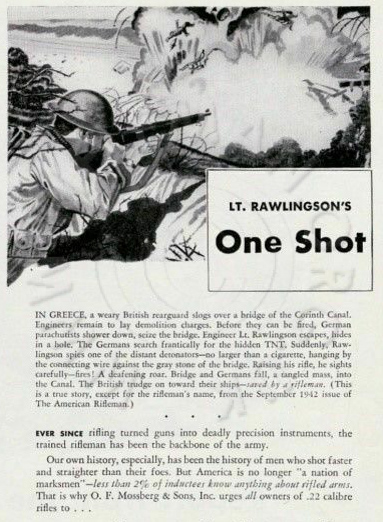 LT. RAWLINGSON'S
"One Shot"
IN GREECE, a weary British rearguard slogs over a bridge of the Corinth Canal. Engineers remain to lay demolition charges. Before they can be fired, German parachutists shower down, seize the bridge. Engineer Lt. Rawlinson escapes, hides in a hole. The Germans search frantically for the hidden TNT. Suddenly, Rawlinson spies one of the hidden detonators - no larger than a cigarette, hanging by the connecting wire against the grey stone of the bridge. Raising his rifle, he sights carefully - fires! A deafening roar. Bridge and Germans fall, a tangled mass, into the canal. The British trudge on towards their ships - saved by a rifleman. (This is a true story, except for the rifleman's name, from the September 1942 issue of The American Rifleman).
EVER SINCE rifling turned guns into deadly precision instruments, the trainee rifleman has been the backbone of the army.
Our own history, especially, has been the history of men who shot faster and straighter than their foes. But America is no longer "a nation of marksmen" - less than 2% of inductees know anything about rifled arms. That is why O.F. Mossberg & Sons, Inc., urges all owners of .22 calibre rifles to ........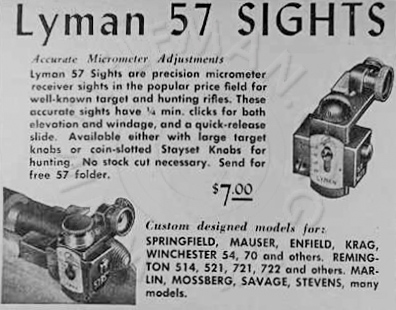 .............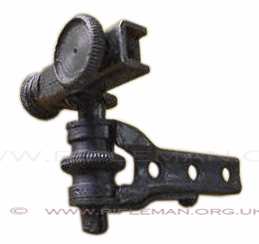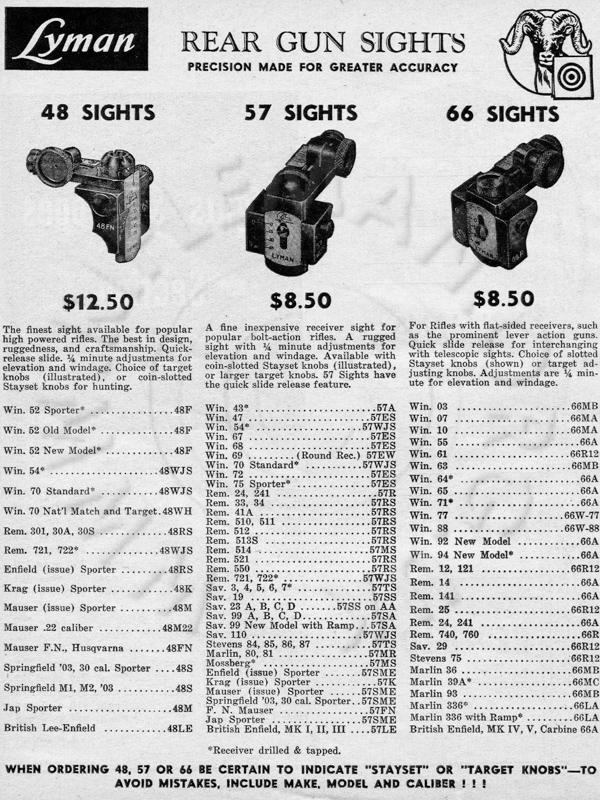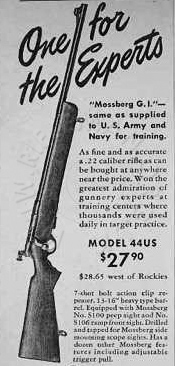 ...................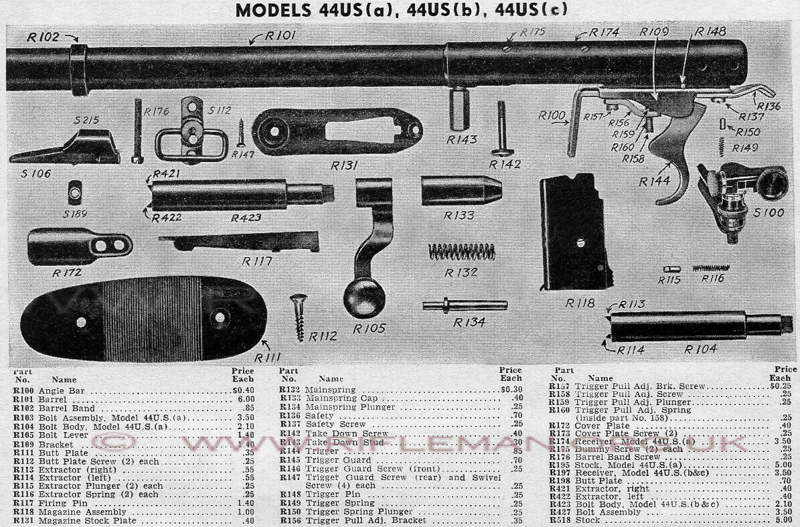 ---
Return to: TOP of PAGE
See this website's Raison d'être