---
A small representation of SMRC Prize Medals and Badges
---
and details of the current "SMRC" Historic Arms Matches held during the first week of the NSRA August Bisley National Rifle Meeting
---
This page is very much under construction; such material as there is, is presently just a taster of what is to come.
Note that all Society of Miniature Rifle Clubs awards will be pre-November 1947
The premiere U.K. National Trophy was, and still is, that for the Lord Roberts competition held annually during Bisley week.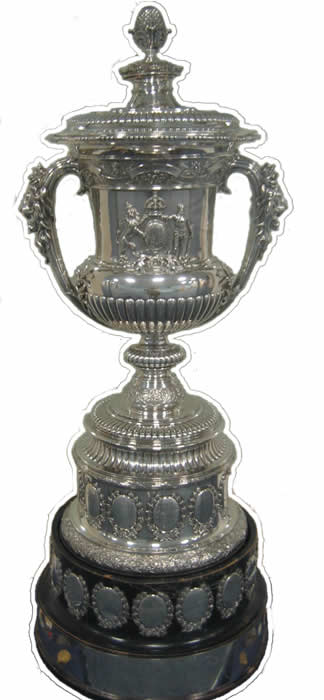 The cup stands of the order of four feet high.
Below: the BSA CUP Competition silver medal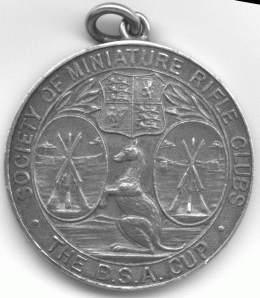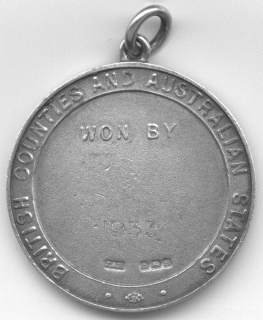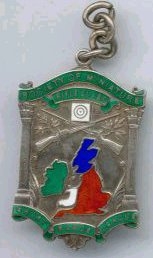 Below is shown the Distinguished Service Medal usually awarded for long service as, for example Honorary Secretary of an affiliated Rifle Club. Thirty year bars are not unusual.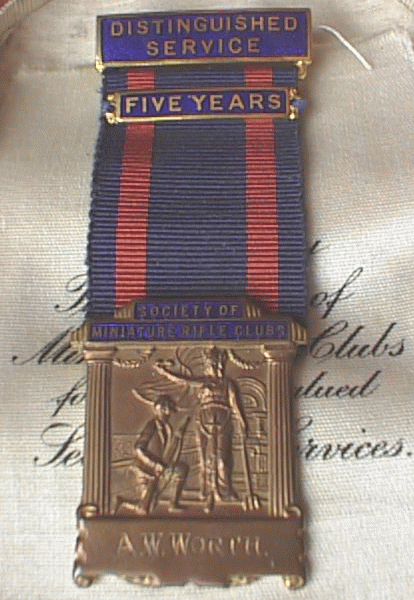 Below: the commemorative competition medal for the Silver Jubilee of King George V and Queen Mary - 1935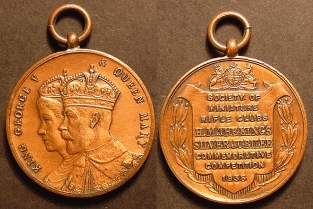 Below are shown just a few medals won by Arthur Traies, one of Britain's most successful small-bore shooters of the Twentieth Century, in 1937 and 1938 immediately before the commencement of the Second World War - (1939-45).
---

Return to: SITE MAP or MENU PAGE or TOP of PAGE