YOU ARE VISITING THE U.K. HISTORIC ARMS RESOURCE CENTRE
...
-
...
BEST VIEWED ON PC
...
-
..
.
FREE OF COOKIES, TRACKING & ADVERTISEMENTS
---
The Lee-Enfield No.1 Mk.V Rifle
---
Page still under construction
The No.1 Mk.V was effectively an interim development rifle betwixt the No.1 Mk.III rifle variants
and the No.1 Mk.VI rifle, which latter model became the Rifle No.4 Mk.I
The rifle embodied the first employment on a Lee-Enfield rifle of a folding-leaf aperture sight.
Essentially a No.1 Mk.III* rifle, the action body was modified to accommodate a wide folding-leaf sight that incorporated,
in its folded down position, a battle aperture and, in its raised position,
a longer range adjustable height aperture for distances between 300 and 1300 yards.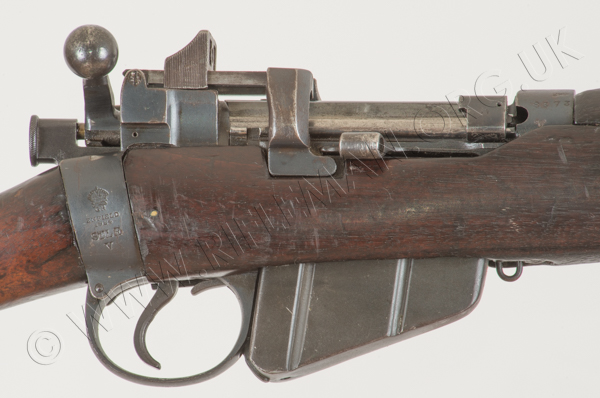 .............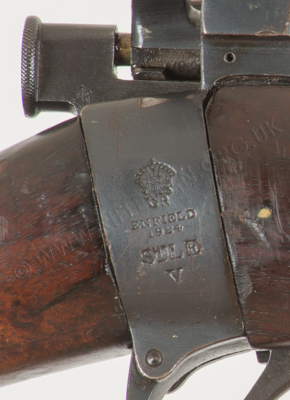 The next two images can be rotated and zoomed, either as initially loaded or full-screen for higher definition.
---
Return to: TOP of PAGE
See this website's Raison d'être