click this image

to view full screen
From the Charnwood collection - The 7.62 Nato calibre rifle is shown for comparison
below a standard Fazakerly manufactured .303" No.5 rifle of 1945
The barrel, at 21", is 3" longer than a standard .303" Rifle No.5.
The top rifle has a longer butt-stock, but the actions are more-or-less aligned.

Disassembled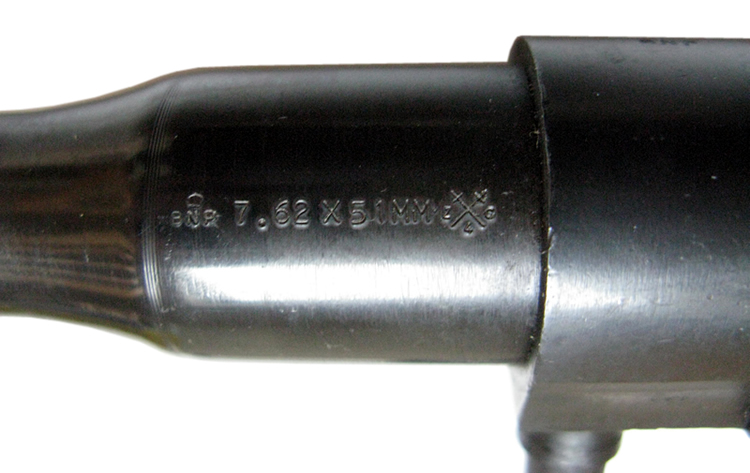 Civilian barrel proof marks are for 1974 (see Date Your Rifle) and the rifle was re-proved at Birmingham after fitment of the new barrel.
This was barely 3 years after the 1971 conversions of the .303" No.4T Second World War sniper rifles to 7.62mm, in the form of the L42A1 rifle used in the Falklands War.
A 7.62mm NATO calibre service rifle was first introduced to British Forces on the approval for issue of the L1A1 Self Loading Rifle in 1959.
The barrel is considerably tapered, and the barrel reinforce is without the lightening scallops seen on the .303" No.5 Rifle, it is probably a re-profiled barrel from a batch manufactured for the post 1960 conversions of the No.4 rifle from .303" to 7.62mm calibre for reserve stocks after the introduction of the NATO cartridge and the new L1A1 service rifle.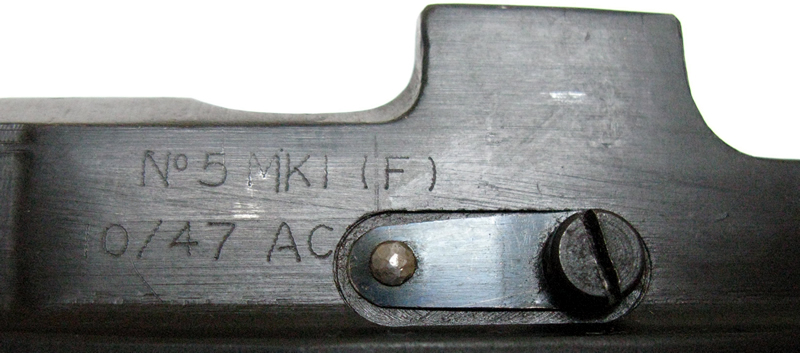 The electro-pencilled markings show that the conversion is of a Fazakerly produced No.5 Mk.I rifle of early 1947 manufacture.
"AC" is the serial no. prefix. The number itself has been removed by the machining of the slot for the fitment of the special spring-loaded ejector.
The bolt handle carries the full serial number.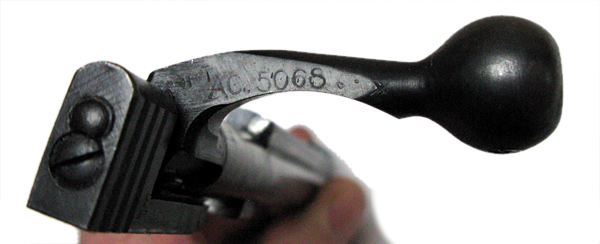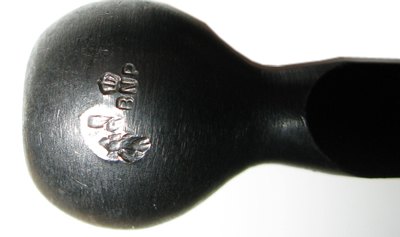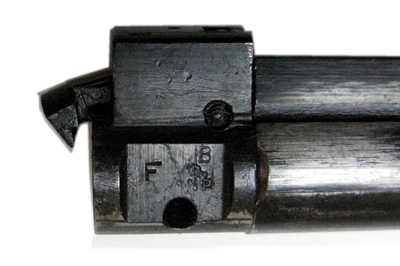 The bolt head is a Fazakerly manufactured item, but carries only the BNP nitro-proof civilian proof mark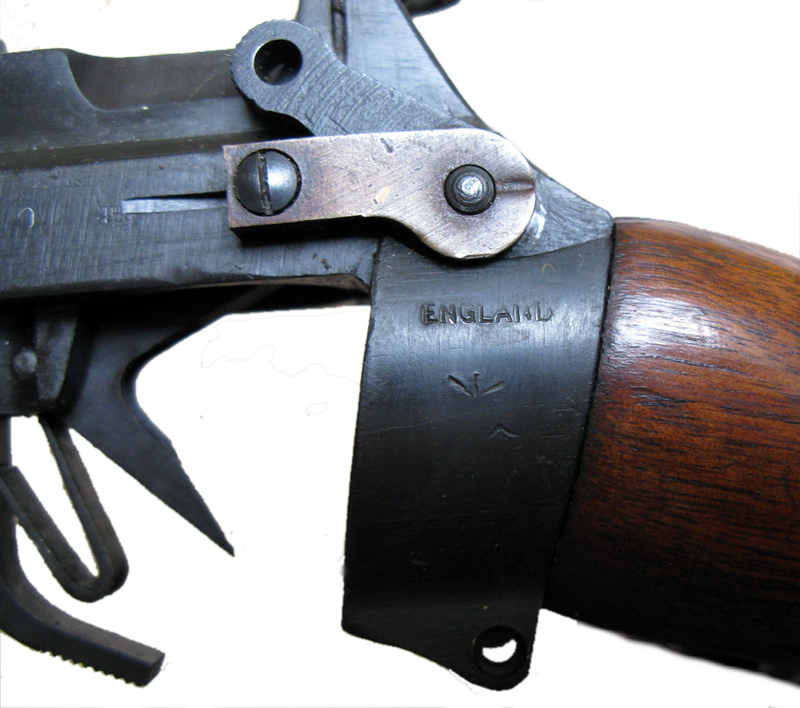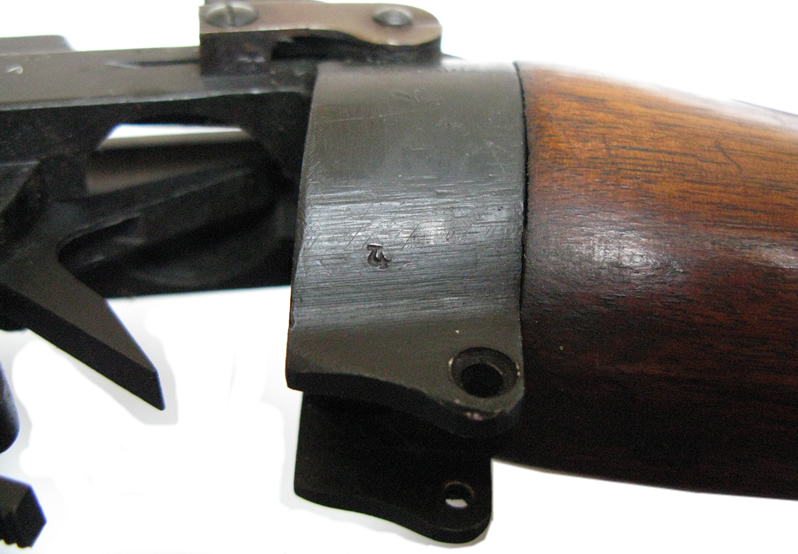 The receiver and ancillary parts, as you would expect, bear a number of military"crown" inspection and "Broad Arrow" acceptance marks.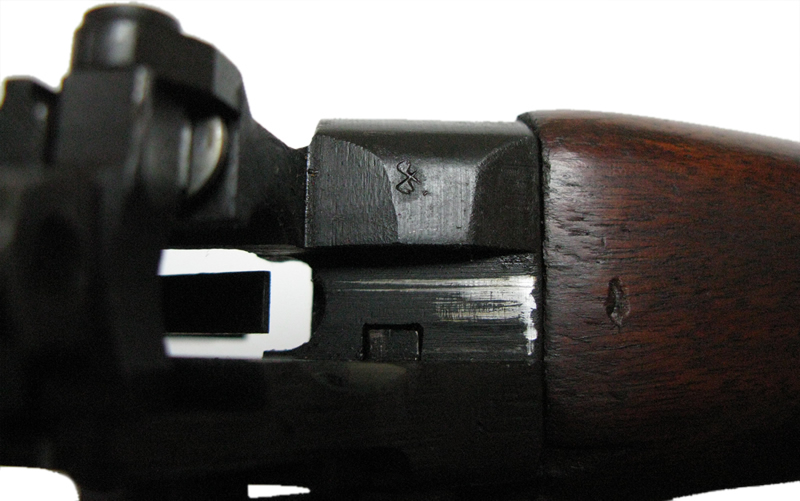 The original crossed pennants military mark, on the rear of the action, is shown above.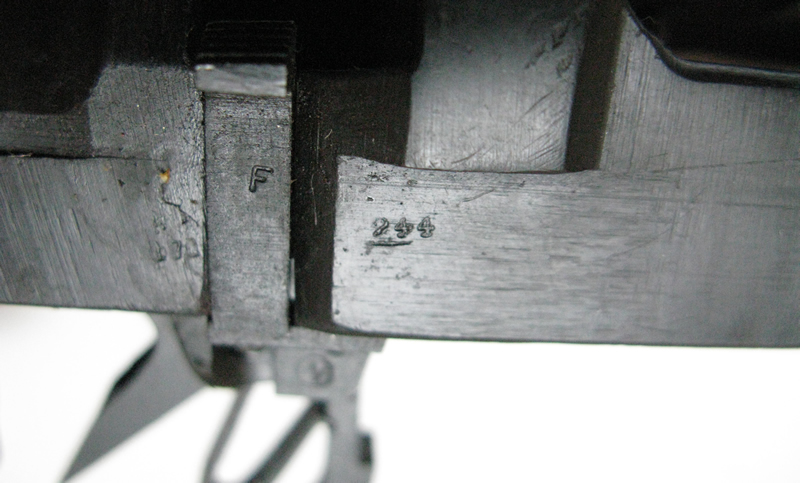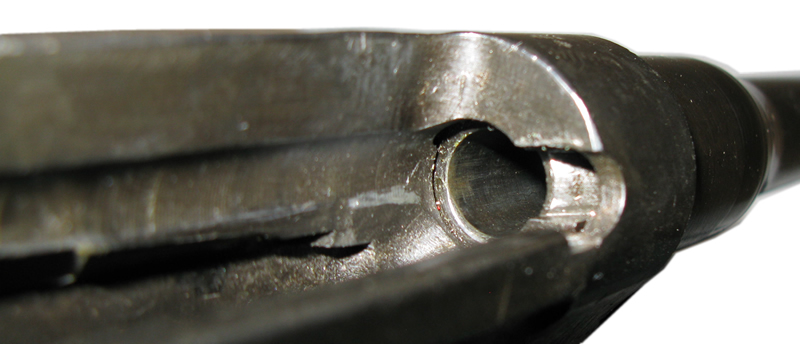 Above: the 7.62 chamber and extractor slot

Evident above is the machining of the magazine well to accomodate the special magazine.
The ejector spur can be seen towards the rear of the lower (LHS) of the receiver.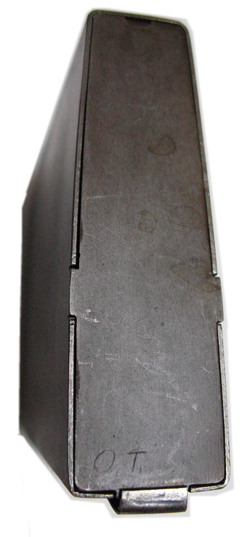 Above and below: the fabricated 7.62 magazine, to accommodate which the trigger-guard plate magazine-well aperture has been re-profiled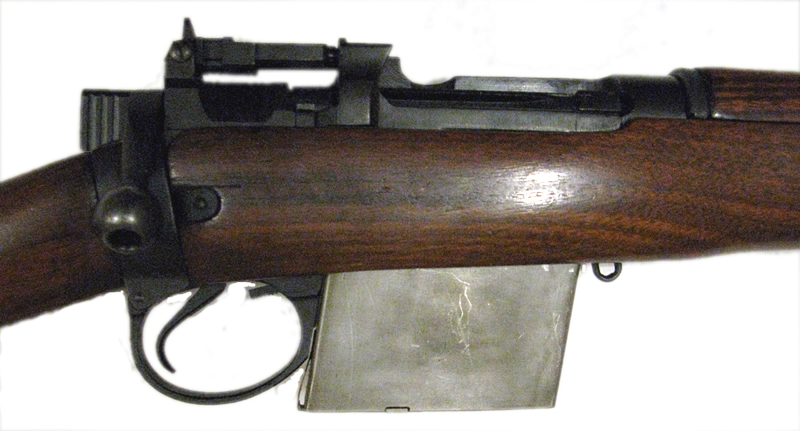 The machined magazine follower can be seen, as can the spring-loaded ejector stud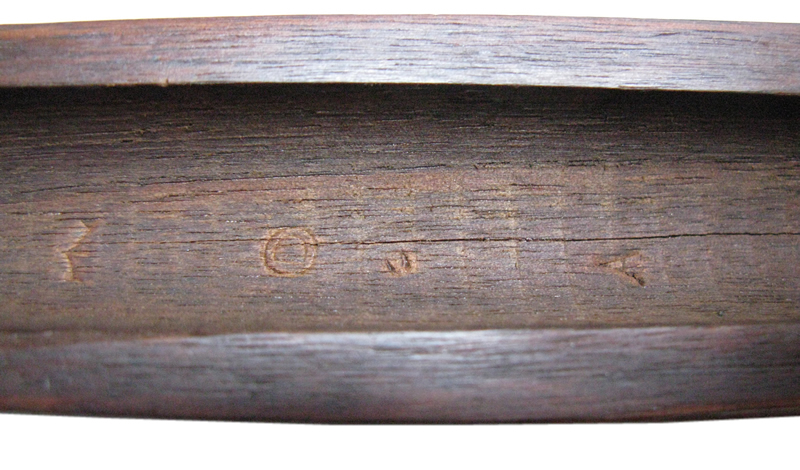 Above: handguard markings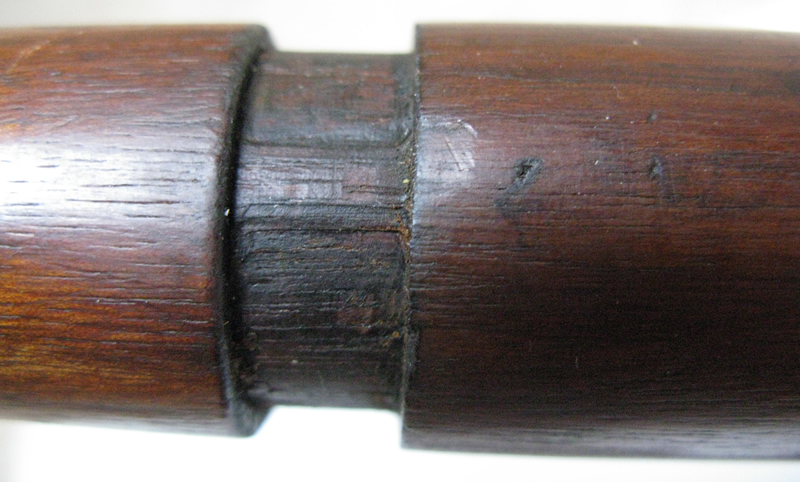 Fore-end mark behind barrel-band
Butt-stock marks
Thank you for taking the time to view this page. We hope it has been of interest