YOU ARE VISITING THE NEW IN-BUILD SITE OF THE U.K. HISTORIC ARMS RESOURCE CENTRE - MINIATURE CALIBRE RIFLES REFERENCE FACILITY
---
HISTORIC MINIATURE CALIBRE RIFLE TARGETRY
---
N.B. There are a great many historic target images available on this site
SEE ALSO: ..TRAINING & SOLANO TARGETS.........LANDSCAPE TARGETS.........NOVELTY TARGETS.........LEAGUES TARGETRY .........SMRC & NSRA TARGETRY
Here are the
---
SWIFT TRAINING RIFLE TARGETS
---
There were four main TARGETS initially used, all of which are shown here.
For further detail, view The British SWIFT Training Rifle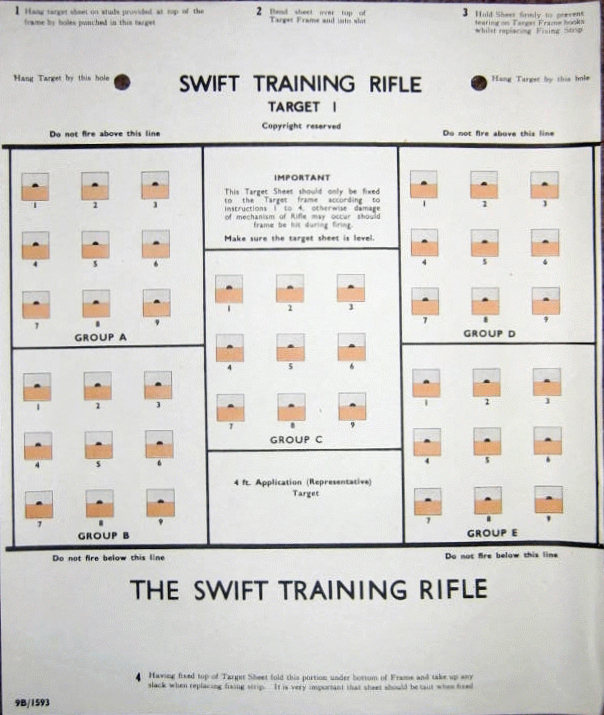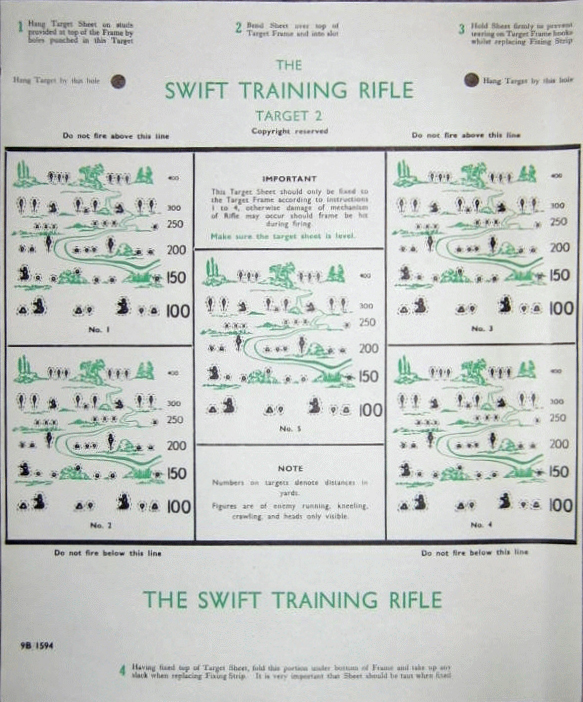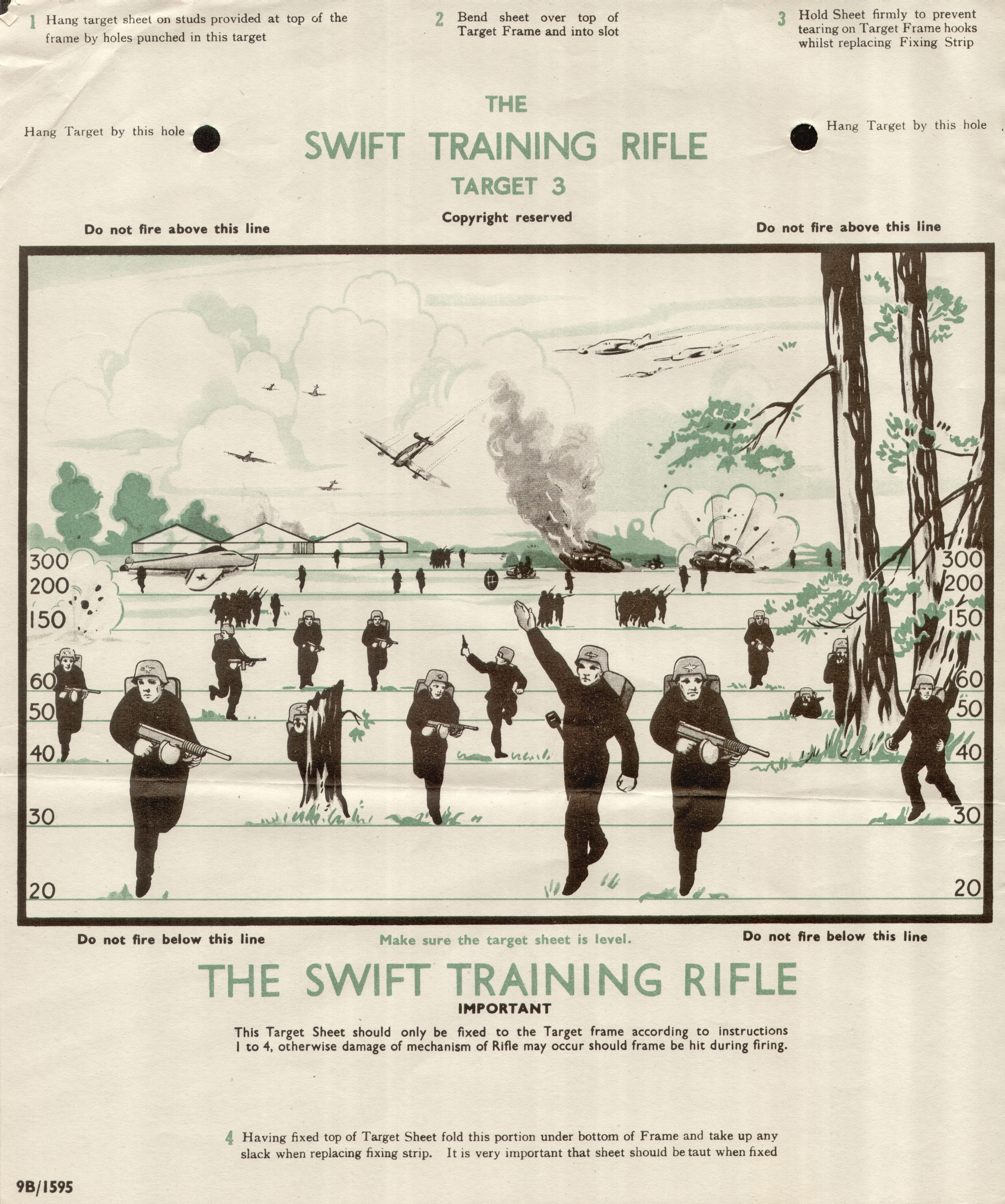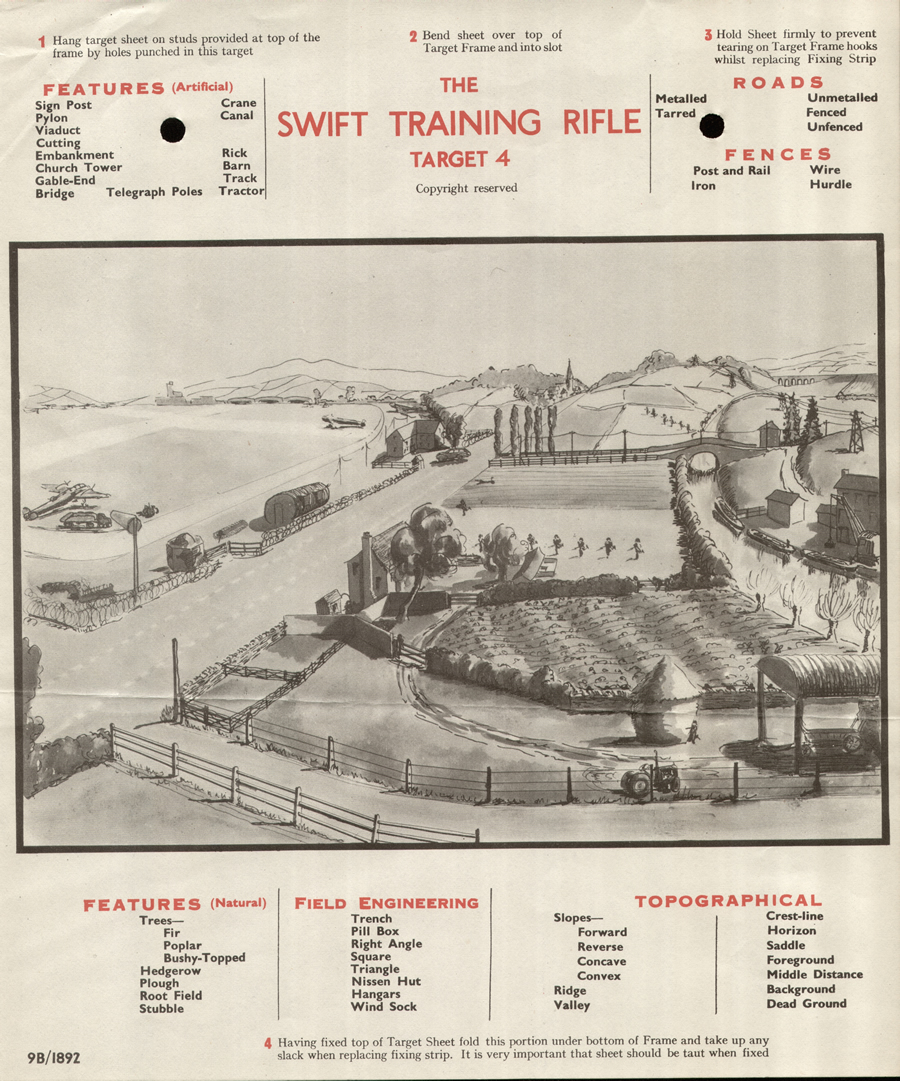 A fifth Swift target has recently come to light. It is effectively the same as target No.1 in design, but is printed, unusually for a target of any kind, in a bright blue. Whether this was an economy version of the target is not certain, but this is a distinct possibilty, because even two-coloured printing was expensive at the best of times, and deemed positively wasteful in wartime.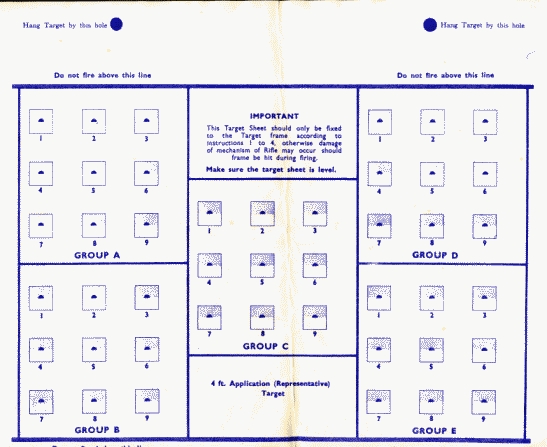 ---

FOR A REALLY USEFUL CATALOGUED & HEAVILY COLOUR ILLUSTRATED

HISTORY OF BRITISH MILITARY & CIVILIAN TARGETS

from 1850 to 2000

both SMALL-BORE & FULL-BORE RIFLE

See Dave Clark's "BRITISH TARGETS from the mid 19th. Century"

---

Below is a miniaturised version of the 1899 Military fullbore targets depicted at Bisley. It is designed for modern use on a fifteen, twenty or twenty-five yard range. Copies may be obtained by contacting the editor The target is simply a representation of the original for use on a smallbore range with early training or target rifles.

---
Return to: TOP of PAGE
See this website's Raison d'être