---
MINIATURE METHUEN MATCH
---
HERTS & ESSEX SHOOTING ASSOCIATION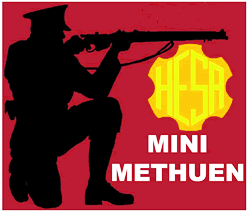 ---
Usually will be held on a Saturday in early October
LAST DATE FOR ENTRIES - Usually one week prior
Check the HESA NEWS PAGE for this and other events.
View or download the Match Details, flyer and Entry Form or just the Entry Form as PDF files
RESULTS as PDF Files for events from 2009 to 2014
---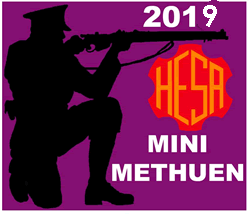 This Open Individual competition affords another opportunity for collectors and shooters of classic miniature-calibre rifles to air their proud possessions in an unusual and enjoyable way. The event provides a loose representation of the well-known Methuen competition held at Bisley Ranges, instigated by, and named after, Lord Methuen of Boer War fame. The full-bore Bisley event is a mainly Inter-Service military competition , which has oft though included invited entries from civilian teams. Shot in the open at 300,200 and 100 yards, the full-bore match has always been undertaken with the Service rifle of the day (currently the 5.56mm calibre SA80 rifle). That match is timed, including 100 yard "run-downs" between the ranges, and requires a significant fitness on the part of the competitors. Our Miniature Methuen Match is not so demanding, being shot indoors at 25 yards, with the only positional changes being from prone to kneeling and to standing.
The four practices are all timed, with those times set to present a reasonable challenge in sympathetic consideration of the many rifle types and ages (yes, of the shooters as well as the rifles) that are eligible.
An image of the target used is shown on this page, with the details of the Courses of Fire and an information sheet.
---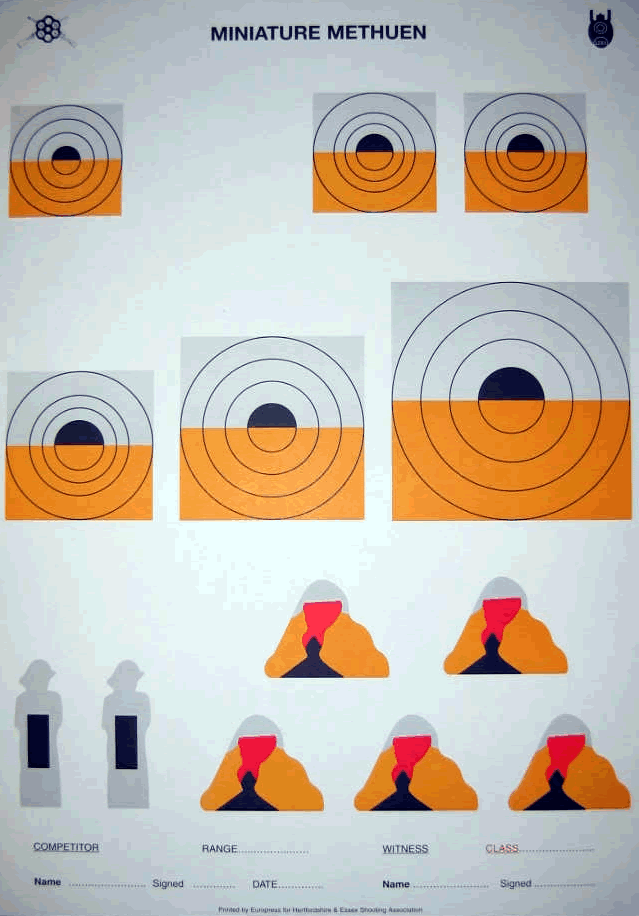 Another image of the Target with scoring details is to be found at the bottom of this page
---
RESULTS as PDF Files for the 2009, 2010, 2011and 2012 events
---
Return to: TOP of PAGE
See this website's Raison d'être